December 19, 2021
tick … tick … BOOM!
Josh Gentine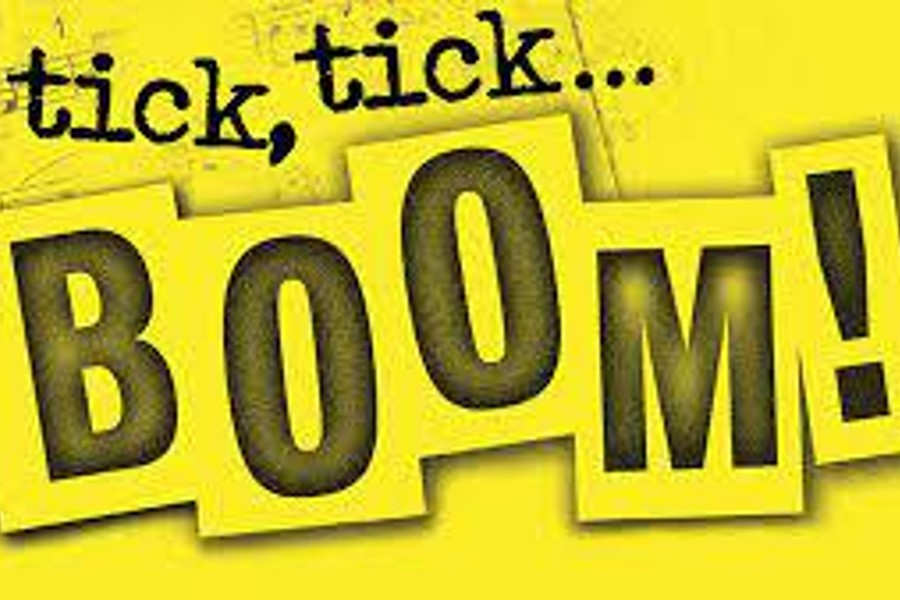 In 1996, the musical Rent won the Tony Award for Best Musical. Its creator won Best Book of a Musical as well as Best Original Score. Cast members were nominated for Best Performance by a Leading Actor in a Musical, Best Performance by a Leading Actress in a Musical, Best Performance by a Featured Actor in a Musical, Best Performance by a Featured Actress in a Musical, Best Direction of a Musical, Best Choreography, and Best Lighting Design. It was also nominated for 10 Drama Desk Awards, the highest honors for a New York theater production, and won six of them. And perhaps most notably, Rent also won the Pulitzer Prize for Drama, only one of four Pulitzer's awarded that year. Rent was one of the longest-running productions on Broadway, grossing over $280,000,000.
Rent was unquestionably one of the most successful productions of all time, but it also ripped to pieces the barriers of what was possible on Broadway. Rent managed to tackle the themes of AIDS, homosexuality, and race within the backdrop of a rock musical not seen since Jesus Christ Superstar. It redefined what was possible and served as an inspiration for generations to come. As Lin-Manuel Miranda, the creator of Hamilton said in Playbill, "It was January 16, 1997, and my girlfriend Meredith had surprised me with tickers to see Rent for my seventeenth birthday…we go up to the last row of the mezzanine of the Nederlander Theatre, and my mind is blown. And that's when I went from being a fan of musicals to trying to write my first musical."
Its creator, Jonathan Larson, never saw the show. On January 25th, 1996, the day before Rent's premiere off-Broadway, Johnathan Larson suffered an aortic dissection and died. He was 35.
I was unaware of Larson's story until watching tick…tick…BOOM!, the movie directed by Lin-Manuel Miranda, which is based on the musical also written by Larson. The unbelievable twist in Larson's life is that tick…tick…BOOM!, is a musical written by Larson about Larson struggling to write his first musical, Superbia. This second musical, about himself, is titled tick…tick…BOOM!, are you kidding me!? And tick…tick…BOOM! talks about how he feels his time is running out and how he can hear the proverbial ticking in his head as he tries to complete his musical. His life and career are like looking into a fun-house mirror-within-a-mirror-within-a-mirror. It's insane!
So, what's the big so what? In tick…tick…BOOM! there is a part in the show when Larson realizes that he's been so focused on writing that he's missed important life experiences with his friends and has pushed away his girlfriend. Now, don't get me wrong, I love a good story that celebrates the gritty individuals who ignore everything else in the world so they can focus on achieving their singular dream, but over the last few weeks I've found myself in more meetings talking with clients about values, priorities, and finding balance. Perhaps it's the end-of-the-year-type stuff, but so many are hearing the tick…tick…tick and getting consumed by the pressures of family, kids, colleagues, investors, shareholders, and boards. Now I will also admit, pontificating about slowing down is easier said than done, but at the same time, let's face it, we need reminders, and while we don't like to admit it, each of us is ticking and eventually, we too will stop.
One of Rent's headline songs is "Seasons of Love", a beautiful song about the number of minutes in a year, and – side note – a song I sang in choir back in high school! Now, no one can be expected to savor each of the 525,600 minutes each year, but as the holidays approach, take time to just stop. Sit on the floor with your kids. Hold your partner unexpectedly for a few minutes with no agenda. Love (the verb) your family and friends. Just be for a few of those precious minutes and reflect on the fact that while you are here ticking away, you have an opportunity to make the moments matter. As the lyrics of the song go,
525,600 minutes, 525,000 moments so dear.
525,600 minutes - how do you measure, measure a year?
In daylights, in sunsets, in midnights, in cups of coffee
In inches, in miles, in laughter, in strife
In 525,600 minutes - how do you measure a year in the life?
How about love? How about love? How about love?
Measure in love
Happy holidays.
Share This